I have emailed my landlord 3 times and once spoken on the phone about the problems with the shared bin room in my block of 27 flats and I have been ignored on every occasion. The problems I have can be expressed in the following photo (warning: not for the faint hearted!)...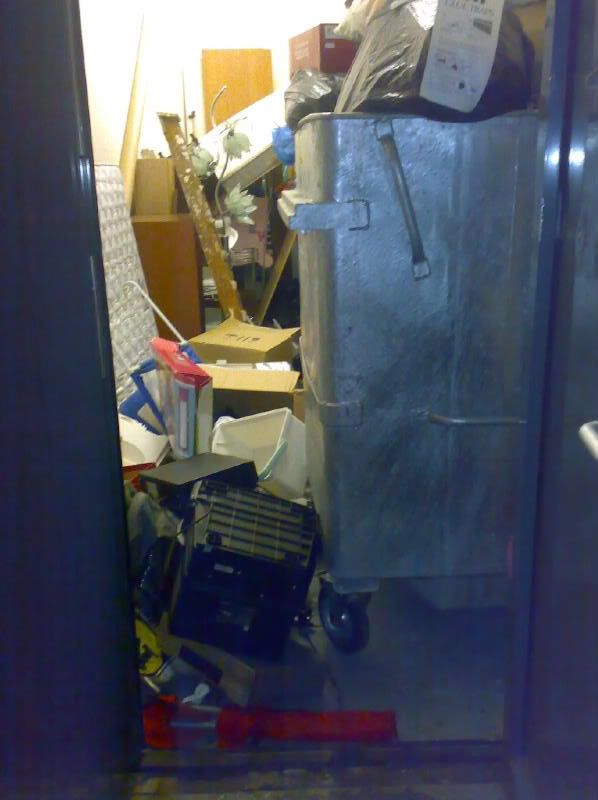 That was taken last night. By the way behind the left door out of view is a washing machine with a microwave on top of it. Bin men due today but did not remove rubbish and I don't blame them, they'd probably be killed. Large objects have never been removed from the room, it's now gotten to the point where it is inaccessible.
No one seems to care, including the tenants. I'm at a loss. What are my rights? What action can I take?
Help!